Grow Your Business With Emails
Our Email Marketing Report
In this New Report, I've revealed everything I did to make SIX FIGURES in 21 days by just sending emails. You can follow the same unique emailing strategies I revealed inside the report to start making money online too.
The New Report Shows You Exactly How We Made SIX FIGURES in 21 Days Sending Emails To A Spanking New Subscriber List In A Niche Nobody Knew Us.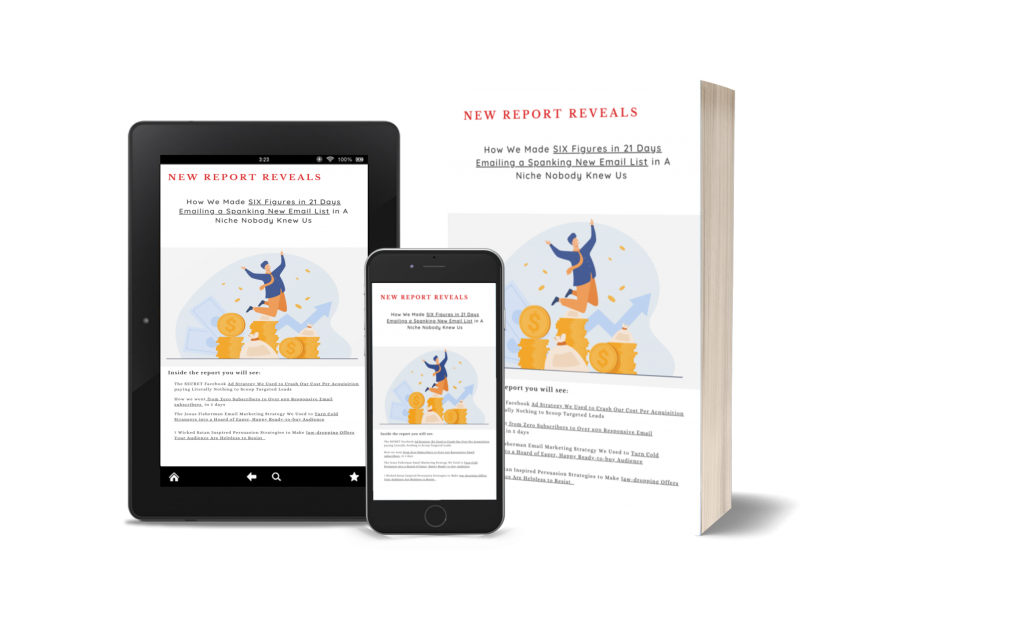 Use our email marketing strategies to get new customers and convert them
Get the exact strategies that helped us scale our business in just 21 days.
Let me ask you something …
…do you ever wish there's a way you can get a front row seat with the curtain peeled back…so you can see the exact things successful internet marketers do to make so much money online?
You know, like getting firsthand info on the steps you have to take to go from…making Zero kobo to generating tens, hundreds, even millions online.
I was once like that…
…wishing someone could just take me by the hand and show me the way
Thankfully, all that is in the past now.
Through trial and error, I have managed to figure out how the online thing works.
And, I've documented everything I learned
You see, I've just released a new report that documented how we went from zero kobo in November 2020…
…to more than Four Hundred Thousand Naira by November 21st
That is, it took us mere three weeks to generate that amount of money.
The exciting thing about this report is that, you are going to learn all the things I did to make this happen.
Inside the report, you will learn about the Secret trick we used to quickly grow our hyper-targeted email list to 670 in 3 days.
The cool thing about this Secret trick is that, you can use it in any niche and it will still work, guaranteed.
You will also learn about our Dirty Simple Yet Effective Emailing Strategy that turned ice cold total strangers into a hoard of engaged raving audience that can't get enough of our emails.
When you use the strategies we revealed in the report, you will start getting emails like this from your readers: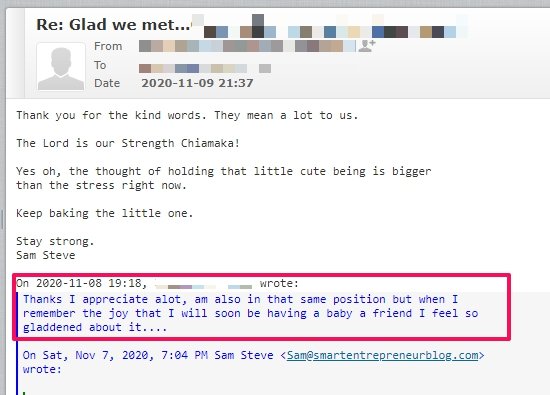 Then with the Little Known Wicked Devil Inspired Persuasion Strategies we revealed inside the report…
…you will get your audience to tell you the exact products/offers they want
Just like they did here: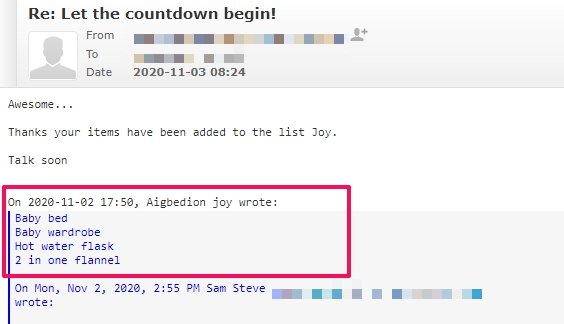 With the information your audience will send to you,
you will then go on to create Massive Jaw-Dropping Offers They Are Too Helpless to Resist.
And Boom!
Just like that
Sales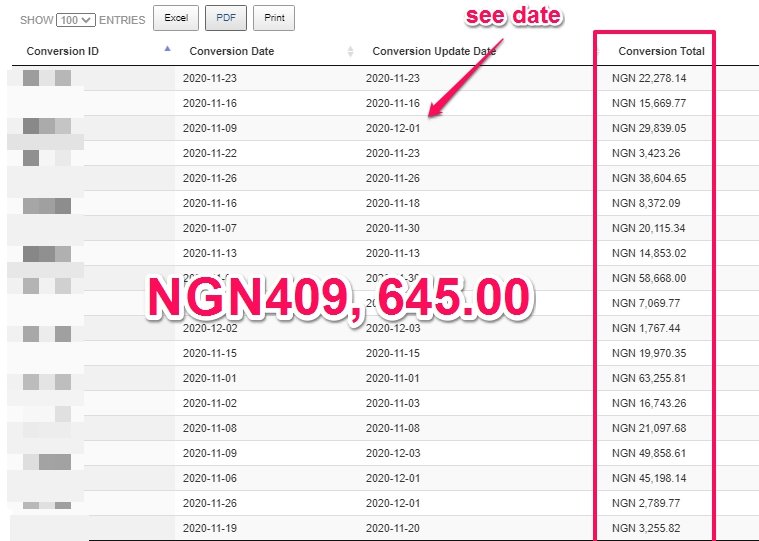 Sam…I'm in
What do I have to do to receive the report?
How do I get this your report now…now?
See. The amount of information revealed in this report can easily go for ₦7,500 or more.
But, because, I don't want you to have any excuse whatsoever, the report is not going for ₦5,000
Instead, you'll be getting it for FREE.
you will get in this report, condensed, actionable guides and system I've developed over the years you can use to build your own successful online business
And, you will see just how I've used the same exact system to generate SIX Figure revenue in 21 days.
What You Get Inside The Report
The Two Most Important Lessons You Don't Want to Forget When You're Building an Online Business (Or any business for that matter)
My Simple One-Step Idea Validation System To Find Hungry and Starving Audience to Serve
Effective Simple Tricks And Hacks To Create Lead Magnets That Attract Targeted Audience to You Like…well, magnets. (With these simple hacks you'll never spend more than 30 minutes again creating lead magnets)
The Secret Tool Nobody Will Ever Tell You About (except me of course) That Will Help You Create and Run Profitable Facebook Ads
21 Days Email MindFuck Strategy To Transform Ice Cold Audience Into Engaged Subscribers That Trust And Like You…(and are begging to buy what you sell)
How to Use A Little Know Devil Inspired Strategy To Create Irresistible Offers Your Audience Will Never Reject…Ever Again.
What next?
So, here's what you need to do to receive the report.
It's simple, really. So don't panic…
Click on the Big Orange Button below with 'Yes, I Want The Report' text.
Fill in your details and the system redirects you
to Download the report.
Easy, right?
See you on the inside.
 – Sam 'rooting for you' Steve