Discover the best startup accelerators in the USA. Learn about the best incubators for startups and programs for funding, mentorship, and networking opportunities to help take your business to the next level
Are you a budding entrepreneur struggling to transform your ideas into a startup? 
Thankfully, we have put together some of the best startup accelerators in the USA that can give life to your dream and help you thrive as an entrepreneur. 
Think of them like a chicken coop for startups, but instead of eggs, you get funding, mentorship, and a network of like-minded entrepreneurs. So buckle up, and let's walk through the best places to incubate your startup.
But first, let's see how these top startup incubators can help your business.
How Can Startup Accelerators Help?
Let's find out.
Startup Environment
Startup accelerators in the USA often provide suitable startup environments for businesses to ensure their growth and alleviate the financial constraint of buying or renting a workspace.
A professional office, while starting up, might be an expensive investment; hence, co-working facilities like those offered by incubators have become quite popular.
When shared by many other startups and business owners, co-working spaces grow lively and become a hub for many different ideas. 
An added advantage of a co-working space is that entrepreneurs at incubators often help each other navigate challenging times and encourage themselves in their pursuits.
Recommended for you: Get instant access to free business templates + 12 months marketing and social media plans to grow your business this year.
Financing Opportunities
Business accelerators in the USA are often well-connected and have a strong foothold in the business ecosystem.
You can often expect an investor to show interest in a solid concept that has demonstrated potential through the incubator approach.
Most USA startup incubators host demo days when the entrepreneur can pitch his concept to investors to gain investment.
Investors also choose businesses from incubators because they trust well-known incubators and anticipate that the concepts and startups will have undergone extensive evaluation.
Related article: How much does it cost to start an online business
Mentorship
A budding entrepreneur often needs guidance on the numerous intricacies of starting up. 
A first-time business owner must thoroughly understand and plan for various business areas, such as marketing, business development, sales, operations, and finance, and the technical solution to a problem.
A mentor with startup experience is an excellent guide and can help new entrepreneurs resolve many challenges they may face.
Also, when a startup needs to change course from its initial stance, a competent mentor can help direct them down the right path.
Marketing Idea Validation
It is essential to assess the viability of any idea.
Sometimes ideas may be innovative but need a more robust economic appeal or solve a significant issue before considering them worth implementing.
A startup accelerator can help an entrepreneur determine whether his invention can meet market demands, doing market research to identify the ideal blend, receive feedback, and develop a prototype that is ready for the market.
You may also like: 6 low investment small business ides you can start right now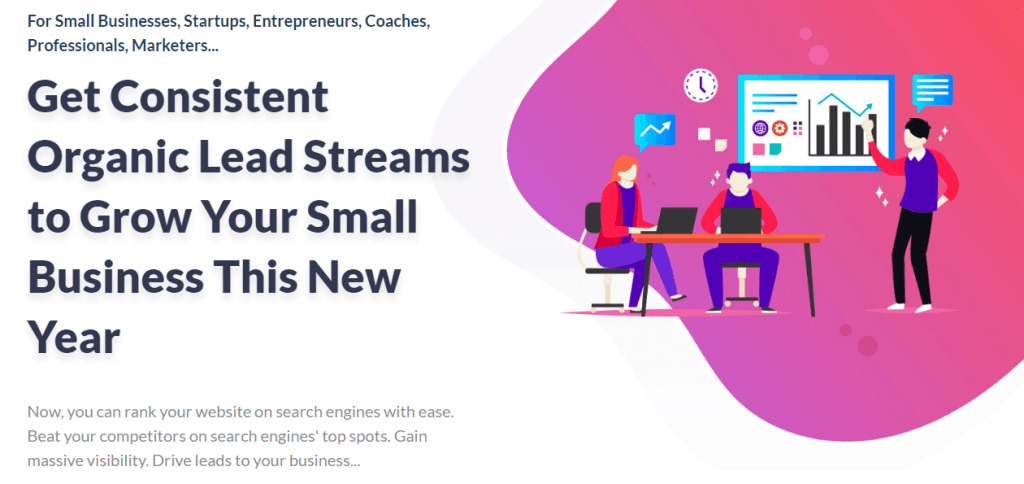 Top 10 Startup Accelerators in the USA
Let's explore the best accelerators for startups in the USA.
1. Y Combinator
It is one of the oldest startup accelerators in the USA.
Up to this point, they have provided funding for roughly two thousand businesses, including well-known international companies like Airbnb, Dropbox, and Reddit.
Y-Combinator offers a biweekly 3-month contract for startups already in the early stages of development, after which you may go to the tech industry and work with their personnel.
Visit the Y combinator website to sign up, fill out, and submit your online application form.
The organization only accepts founders (Y Combinator will only consider you a founder if you hold at least ten percent equity in the firm).
Y combinator will conduct interviews for applicants, and accepted candidates will receive invites to an in-person retreat and several weekly meetups worldwide. However, the program is still remote-friendly via online channels.
2. Techstars
With more than a thousand businesses in its network, TechStars runs 47 mentoring program accelerators in more than 16 different regions.
Techstars selects over 300 businesses yearly to participate in its three-month, mentorship-focused program.
Each firm receives a 120 thousand dollar investment from Techstars, which offers lifetime access to the Techstars Network and practical mentoring.
Techstars runs numerous accelerator programs in various cities and sectors.
The company's applications stay open six times yearly, usually for 12 weeks.
Following the application deadline, the company takes around seven weeks to examine submissions and spends that time learning about your team, the market, progress, and ideas.
Within eight weeks after the application deadline, Techstars informs the final group of firms of their approval.
All you need to do is create a Techstar account, choose a suitable accelerator, and click the "apply now" button.
Recommended For You: How We Made Six Figures In 21 days Just Sending Emails
3. AngelPad
Angel pad is a renowned startup accelerator in the US. The company selects around 20 teams for a three-month intensive program every six months.
If chosen, you will receive financial support, coaching, mentorship, and training in various subjects.
The financial aid covers aligning with the service industry, assessment, fundraiser advice, and more.
Also, you will be able to interact with this active group of creators and establish connections with key figures.
Anyone can apply for the accelerator's program, regardless of their location. However, you must provide detailed information about your business and attend an in-person interview if your application is considered.
4. MassChallenge
Since 2009, MassChallenge has invested in over three thousand businesses, including  Ginkgo Bioworks, Ginger, and Thinx.
The program lasts around three months. It has curricular sessions three days a week that feature live speakers, seminars, themed roundtable discussions, and other activities. 
You may apply by setting up a founder profile on the MassChallenge website and submitting an application. The judges from the MassChallenges global community evaluate each entry.
At least three judges will review your application, and they will all provide you with individual input.
After which, you'll attend an interview if you pass the first stage of the application.
During the interview, you will present your idea to a team of judges from various sectors.
5. Alchemist Accelerator
Alchemist Accelerator, situated in California, has assisted over 500 entrepreneurs, including Prodigy, Utrust, and Eloquent Labs.
The business accelerator typically offers a 25 thousand dollar investment for a 5 percent ownership share; however, this figure is subject to change depending on the development of your firm.
Alchemist startups are also eligible for notable credits, discounts, and collaborations with key partners worth over 400 thousand dollars.
Alchemist's application process comprises an online application form followed by a committee interview to learn more about your firm.
Recommended For You: Gain powerful, actionable on-page optimization insights with Surfer SEO to outrank your competitors and dominate the organic competition.
6. 500 Startups
500 Startups is another industry leader in business incubation and acceleration, having backed over 2700 startups.
Every 500 Startups participant receives a 150 thousand dollar investment in exchange for a six percent share.
500 Startups run several accelerator programs all around the country. Their website allows you to search for and apply for the perfect one.
You can also apply via AngelList.
After applying, the next stage is when you're given an interview date, which consists of three interviews with their investment team members.
Recommended for you: 35+ absolutely must-have business tools to grow your online business fast
7. SOSV
With portfolio firms including Roadie, Perfect Day, and Motiv, SOSV is based in New Jersey and has assisted several top firms like Roadie, Perfect Day, and Motiv in its portfolio.
The firm has helped establish over two thousand enterprises.
In addition to various programs tailored to specific industries, SOSV provides Hard Tech, enterprise solutions, Life Sciences, mobile apps, decentralization, and blockchain technology.
However, less than five percent of applicants gain acceptance into the lengthy accelerator programs, which last between three and six months.
Before taking on successful entrepreneurs, their procedure includes filling out an application form and having a subsequent interview.
Visit SOSV's website to get started by choosing a program that best suits your startup.
8. Plug and Play Tech Centre
Established in 2006, Plug and Play Tech Center is a California-based startup accelerator that has assisted over a thousand businesses in going public. Some of these firms include  Dropbox, CourseHero, and LendingClub.
Plug and Play invests between 50 to 250 thousand dollars in enterprises, from Pre-Seed through Series A.
You may also get up to $1 million in follow-up investments from Plug and Play.
You can apply for the accelerator by submitting an online application. Plug and Play's ventures Team will examine it, and if you meet the requirements, the team will contact you to schedule a phone interview.
9. StartX
The four-month seed program 500 Startups offers is one of the most well-known accelerators.
It gives your business access to mentoring, practical workshops with startup professionals, and an office where you can collaborate with other brilliant founders worldwide.
For a $150K investment, they receive 6 percent equity. Participation in the program costs 37 thousand five hundred dollars and is available in Mexico City and San Francisco.
You can join StartX here by submitting an online application form.
10. Innovation Works
Innovation Works is a Pennsylvania-based business incubator that supports startups.
The firm has aided companies like Cognition Therapeutics and Nowait. To date, they have assisted in establishing over 530 enterprises. 
Innovation Works will invest between $100,000 and $150,000 via a convertible note depending on your commercialization objectives, required capital, and runway needs.
The business incubator focuses on giving entrepreneurs the resources they need to swiftly launch and expand early-stage tech firms, focusing primarily on critical elements of product development and early client acquisition.
You may apply using their website's contact form.
Need to outrank competitors? Get hundreds of quality backlinks to boost domain authority, generate referral traffic and get ahead of the competition.
Best Business Incubators: Wrapping it Up
Choosing the right startup accelerator in the USA is vital for your startup to ensure you're getting the help you need.
While this article highlights ten of the best startup incubators and accelerators, you must exercise all due diligence by identifying the ones that identify with your business niche and goals.
Also, remember to identify the pros and cons of each incubator or accelerator you're considering, especially regarding how much equity you give up vs. the amount of funding you receive.
Recommended For You: Free Business Templates to Streamline Your Workflow this New Year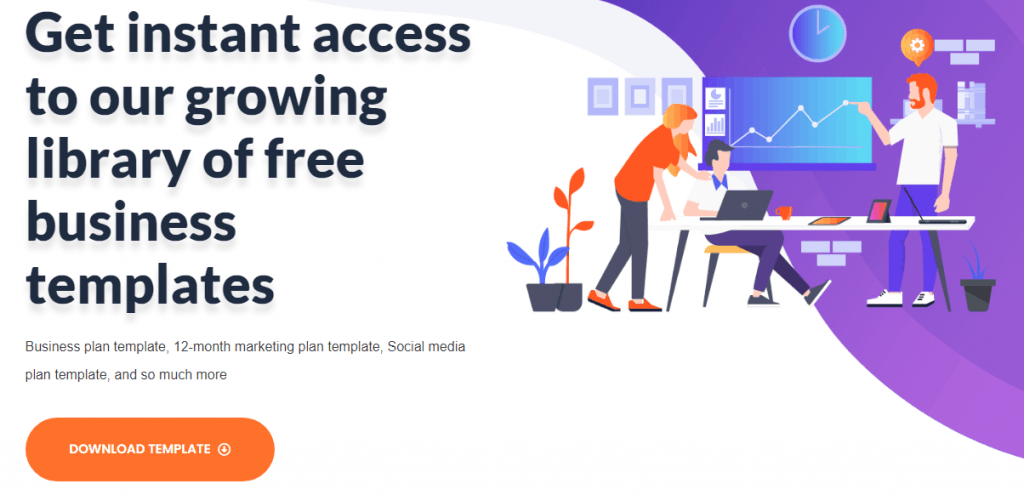 Hand-Picked For You: