If you are looking for ways to rank your keywords fast on Google in 2023 and are stuck on the way forward, in this article, we share some actionable tips to boost your organic search rankings? 
Google has grown over the years, displacing other search engines to the top spot.
It currently controls 86 percent of the search engine market. 
No wonder most websites prioritize their ranking on the search engine over others. And if you're looking to do the same but are wondering how you can beat the competition and rank high with your keywords, we are here to help.
With our proven SEO strategies, you can rank your keywords on Google, generate quality organic leads and stay ahead of the competition this new year. 
First, let's clear up a few things.
Is it Possible to Rank High for More Than One Keyword?
Ranking high for multiple keywords is possible, but it is undoubtedly daunting.
However, picking the right number of words in your content can make things easier for you. 
For example, if your content is five thousand words long and covers several related topics, you would have used a lot of keywords, increasing your chances of ranking high for more than one keyword.
Ranking for multiple keywords is a huge asset. It lets you target and generate qualified leads from different searchers, expanding your reach and organic visibility. However, it's important you don't spam your content with keywords.
Recommended for you: Top 10 Types of digital marketing to promote your business on the web.
11 Tips to Rank Your Keywords on Google
Here are 11 of the best tips that will help you rank your keywords high on Google:
Measure Your Current Ranking
Before making any progress, it's crucial to identify your current position and where your keywords currently rank.
You will need to understand how well your keywords perform to tell if you have improved.
A smart move is to document and save your keyword data in a file for future reference and to keep track of your progress. This will be the visual evidence of your SEO growth.
You can export your keyword data from the Google Analytics page.
Also, by understanding your current position, you can determine what you're doing wrong and the necessary changes that could improve your keywords' performance.
Keyword Research
It would be best to comprehend the search intent and ranking challenges associated with your keyword targets to ensure they align with your overall company objectives and provide genuine value.
Terms that may have particular meanings to you may mean something else to Google, and vice versa.
Understanding the user's intent, whether informational/educational, transactional, or navigational, can assist you in determining where they are in the sales funnel.
It's crucial to do a comprehensive SERP analysis.
You can assess what content development activities will be necessary and establish a plan for creation by determining what is necessary to rank for a specific keyword.
Build an Optimised Site Structure
Your keyword research will help you create an optimal site structure (also known as a navigational framework) that makes it easier for users to browse and the search engines to comprehend what your site is about.
The search engines will recognize that your site is pertinent to a user's inquiry if its structure is built around specific keyword groups or topics.
Using your keyword research data, you can build an optimized site structure with the following tips:
Incorporate your more generic keywords into the broad topics of your website.
Use more precise terms to describe the primary categories and subcategories on your website, again using the results of your keyword research as a guide.
Optimize certain pages with even more focused keywords, such as page-specific "long-tail" keywords. This is where you may make minor adjustments that significantly impact your pages' SERP positioning.
You Might Also Like: The Top 15 Small Business Challenges and How to Navigate Them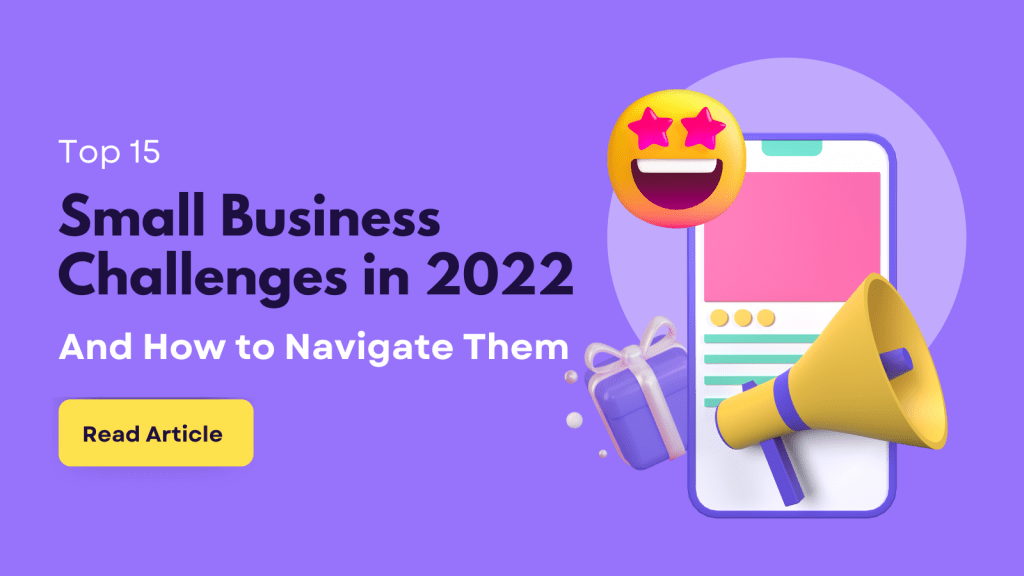 Audit Your SEO Content
This step is optional but invaluable because it helps you determine your website's succeeding and underperforming content based on search rankings and ROI.
Setting up this baseline will assist you in guiding your future content strategy. 
You can use Google search console, Google Analytics, or Google lighthouse—a built-in Google chrome tool.
You can use several other tools to obtain the information you'll need to conduct an SEO content audit.
Some popular ones include:
Semrush
Screaming frog
Ahrefs
GTmetrix
SpyFu
Related article: Top 9 Local SEO tools to rank your business website in 2020
Monitor User Experience Signals
When boosting organic search exposure, user experience and brand equity are crucial.
UX may not directly fall under the purview of a search engine marketer. Still, User experience and SEO must complement each other since Google's algorithm includes UX in page rankings.
Use Google's Core Web Vitals report to ensure website visitors engage with it.
This keeps track of how quickly each page on your site loads and produces statistics to show you which pages are doing well and which require improvement.
Your site's responsiveness is a crucial UX factor to take into account.
Your ranking will only improve if your website is responsive since it will have a greater bounce rate.
Optimize Content for Users and Search Engines
We sometimes become so preoccupied with Google content optimization that we need to catch up on the goal of connecting with a specific demographic of people.
Although search engines and people read and process material differently, some similarities will help guarantee we produce content with both in mind.
Ensure your content is clear and concise
Provide accurate information
Subtopics that are related to the main title
Recommended For You: Gain powerful, actionable on-page optimization insights with Surfer SEO to outrank your competitors and dominate the organic competition.
Create Attention-grabbing Titles
Creating an attention-grabbing title is crucial—not just because it is a solid practice for SEO—but because it's the first information people see about your page in search results and on social media.
The title tag is your best chance to grab users' attention and urge them to visit your site.
Find a strategy for your title to stand out from the competition after deciding which page you want to rank for each keyword goal.
Monitor Algorithm Updates
Monitoring your algorithm ensures that your keyword ranks are consistent and improving.
For monitoring purposes, it's essential to know when an algorithm update starts and when it concludes. This information can help you identify the cause of keywords and traffic volume changes.
Use Valuable Inbound Links
Ranking a page with just keywords can take time and effort. However, you can let internal links do some heavy lifting for you.
Internal links are interconnections between pages on your website. They are significant because they affect how Google's PageRank spreads across your website.
Internal links increase a page's authority and inform Google that it is relevant.
This method helps you link to relevant pages using topical anchor text, increasing user engagement by providing more answers.
You build a web of subject relevance by including several sites covering your topic's distinct (but related) areas. 
Need to outrank competitors? Get hundreds of quality backlinks to boost domain authority, generate referral traffic and get ahead of the competitions.
Set Up an Optimised Google Business Profile
Owning a Google business profile helps you appear on local searches, which is crucial because it can significantly affect your keyword ranking while also helping drive traffic from your geographic location.
Google frequently incorporates the searcher's location into SERPs.
More frequently than text-only links, items like images, reviews, and phone numbers contain responses to search queries. 
A Google business profile is a free service that lets you choose how your company appears on all Google-owned websites, including Maps, Reviews, and Local Pack Listings. 
Hence, an optimized Google business profile is an effective way to appear on local searches. It improves your website's visibility, swiftly provides information about you to searchers, and lets them review your business on Google.
These benefits not only give you more authority and help to shape the narrative surrounding your company, but they also have a significant effect on rankings.
Furthermore, your profile provides valuable information about your audience in identifying new possibilities and keywords to target.
Promote Your Content
This step is crucial and requires immediate implementation after creating your content. For lengthy content, it's even better to reach out to the media in advance.
Before your content has a chance to rank for the keyword, make sure you do all you can to get it in front of as many eyes as you can:
Share your material on the social media pages for your company, such as Twitter, Facebook, LinkedIn, and others.
Also, make it simple for readers and viewers to continue the chain by using social media icons or widgets on your website to encourage independent sharing.
You may also like: What is SEO in digital marketing?

Ranking Your Keywords On Google: What Next? 
Content still reigns supreme, even if many other elements are crucial to SEO.
When Google evaluates how well your site responds to a query, quality content is more important than anything else.
Your writing should make it clear that you are a trustworthy authority on the subjects associated with your keywords to both readers and search engines.
You must, however, constantly optimize and refine your content because search engine rankings are constantly changing.
For instance, it does not guarantee that you will remain in the Featured Snippet position just because you have achieved it for a specific keyword or phrase.
Regularly updating your material ensures that you provide consumers with the most important and relevant information while boosting keyword visibility.
You'll probably see a decrease in the connected keyword ranks if the material is outdated.
Recommended For You: Free Business Templates to Streamline Your Workflow this New Year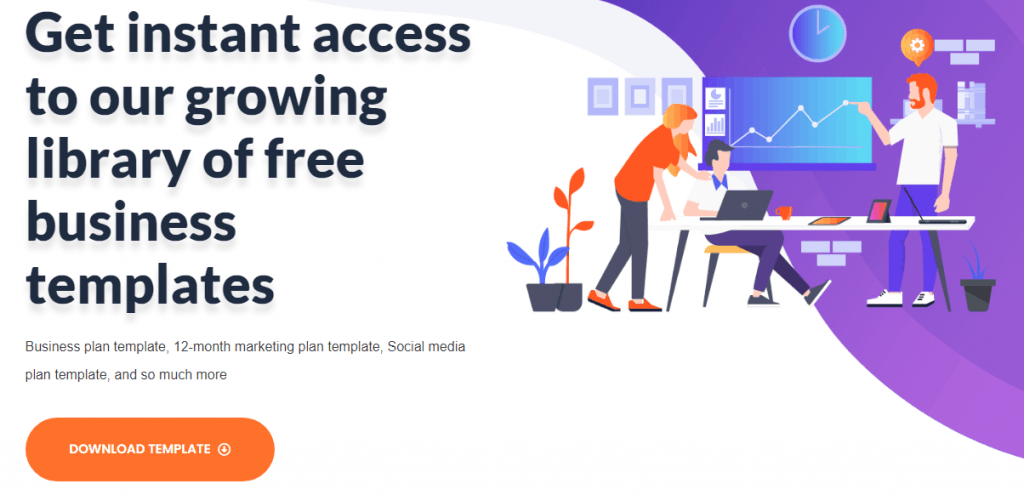 Hand-Picked For You: